General information about Star Register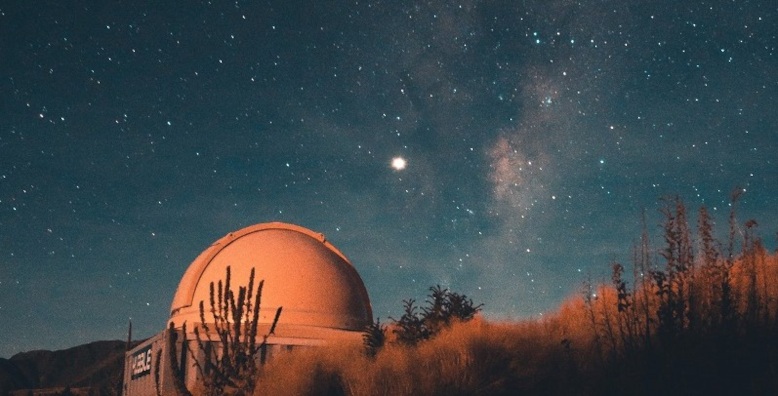 Star Register is a non-governmental, non-profit and independent star registry from Europe. At the moment, we have one of the largest and the oldest online star name databases in the world. Moreover, the location of every celestial object in our database is recognized and approved by NASA.
Online Star Registry has been authorized to issue star registration documents (Star Certificate and Star Map) for every entry in the star registration database ever made. Therefore, everyone will be able to find their star in our catalogues till the end of the time.
Star Register partners
In 2016 our database exceeded 50 000 unique star registration records. Due to limited possibilities of registering stars for a rapidly growing number of individuals interested in naming stars, in 2010, we had launched a program where commercial entities gained an opportunity to submit their applications to become our official partners. The following guaranteed businesses quick access to our global star registry. In return, in the scope of the Partnership Program, the commercial websites have been monitored and audited monthly. All our partners are highly qualified specialists who use the latest technologies to ensure quick and safe star registration.
What is Star Registration?
History of Names
From the second, the man laid eyes on the night sky, he/she felt the need to record the location of each astronomical object. In fact, scientists still refer to the most ancient cosmic guides presented by Ptolemy or Babylonian astronomers. International Astronomical Union has updated older star catalogues with the most recent discoveries in the field of astronomy. However, the IAU has created the list of star names for scientific purposes only. Therefore, approved stellar names are in a rigid format with no personal implications.
IAU Star Naming
Knowing that IAU does not offer registration services, astronomy enthusiasts and experts decided to create a unified and official database allowing anyone to leave their mark on the universe with star registration.
International Star database
All in all, Star Register is a company that provides star naming services all over the world. Every star registration provides one entry in the international database, as well as the Certificate, which is a proof of stellar record, and a Star Map with the exact coordinates of the star. A list of all registered stars is available in star registry lookup.
How to find your star in the registry?
Every registered star can be easily found in an online database, that holds both astronomical data (coordinates, magnitude, declination, etc.) and information about particular listing (star's name, registration number and constellation).
Find your star: a step-by-step guide:
Each registration has a unique ID number that is visible on Star Certificate.
Open Star Registration homepage and copy your registration number.
Then click to "check registry number"
This is how your star looks in the space. Also, here you will see details about your star's name and its coordinates.
If you have any other questions regarding the star registration process, do not hesitate to contact us. We guarantee the best service to register a star online and ensure the quality of the documents provided. Get a star, and you will have the most authentic gift in the universe.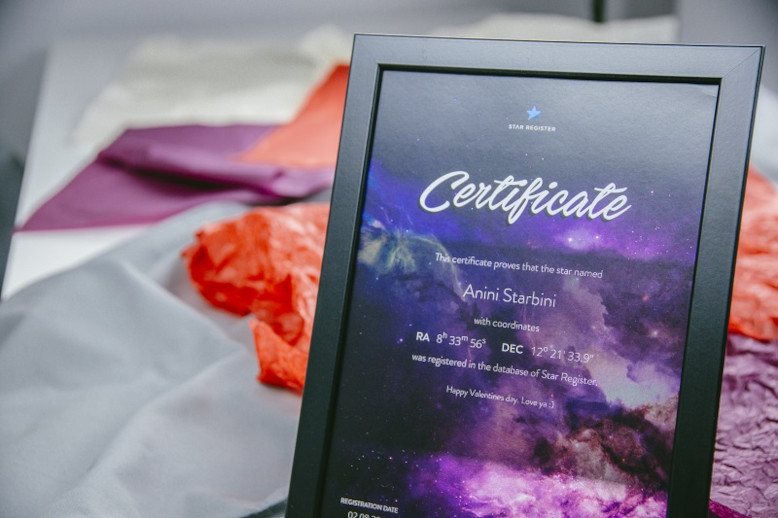 Conclusion
Star Registration is a very simple, yet unique service. It has been founded by the company of Star Register and has been monitored by partners at SREU annually.
Within a few minutes, anyone can have their own star that will be registered within SREU database. Our star locations are based on NASA's stellar catalogues, ensuring accuracy for each star's coordinates. Moreover, we assign only clearly visible stars, so that anyone can easily spot the star in the night sky with no special equipment.
For each registration, the customer will receive a Star Certificate and Star Map that has no expiration, and the registration entry in the catalogue that will be retrievable at all times.